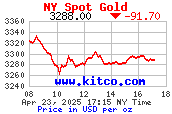 Welcome to the home of Oregon
Prospecting and Rita's Relics

OREGON DETECTOR SALES
and RITA'S RELICS

Rita Houston started Oregon Prospecting
and Detector Supplies over twenty three
years ago in Reedsport Oregon. The
original name was Houston Mining, she
moved it to Sweet Home Oregon in
2001and changed the name of her
business to better reflect the nature of her
new store and location. Rita has most
major brands of detectors avai
l
able
including White's, Fisher, Tesoro, Minelab
and Garrett. She is also Factory Trained in
White's and Minelab Detectors to better
serve your needs. Rita handles Keene
and
Proline
Dredges along with Kicking
"Donkey" equipment.
You can also find a
large supply of books, maps, gold pans,
sluice boxes, accessories and much more.

Rita's husband Steve recovering a
1.2 ounce nugget while using
Minelab's GPX4000.

To contact us:

Oregon Prospecting
1045 Main Street
Sweet Home, OR 97386

541-367-2237
Fax: 541-367-8245
e-mail gold2@centurytel.net

Rita's grandson Kyle out detecting!

Steve with his Gold Bug 2

Click here to view my
White's home page!

The listed shipping prices are good for the
lower 48 States. If you reside in Hawaii or
Alaska please call, or e-mail for current
shipping prices to your location. Thank You!

We are open,
Monday thru Friday 10AM to 6PM
Saturday 10AM to 5PM
Closed Sunday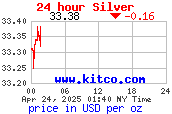 Nugget found by Steve in Ganes Creek
Alaska using a White's GMT

Rita's brother Rick preparing to detect for nuggets
with his Gold Bug II

WE BUY GOLD & SILVER SCRAP AS
WELL AS RAW GOLD!